For businesses operating in or looking to expand operations to NSW, there are multiple NSW Small Business Grants available. These grants and programs can support businesses in a variety of ways. Dive into this article where we'll be providing a summary of the various Small Business Grants NSW that are available.
Small Business Grants NSW
The government supports small businesses and startups through the following programs:
Minimum Viable Product Grant
Building Partnerships Grant
Regional Startup Grant
NSW Business Grant for Women
Western Sydney Investment Attract Fund Grant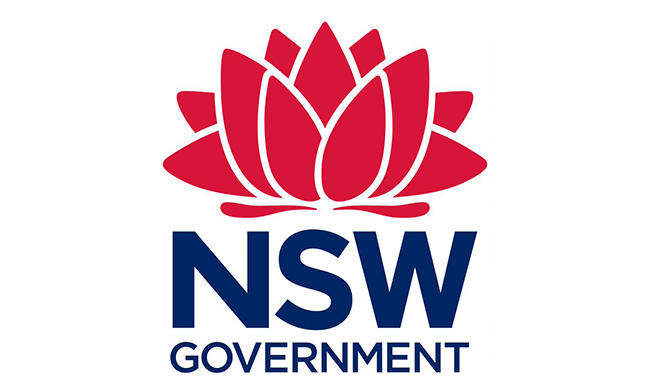 Minimum Viable Product Grant
The minimum viable product grant is targeted at pre-revenue technology startups. The grant provides funding, covering up to 50% of project costs, with a maximum of $25,000 granted. This funding helps these startups to engage with potential business customers, push their channel to market or achieve market validation and first sale.
Funding is provided in two stages, with 35% provided upfront. The remaining 65% is granted upon completion and validation of the MVP.
To be eligible for an MVP grant, a startup must have:
An ABN registered in NSW and be based in NSW.
The business entity must be at pre-revenue stage.
A completed proof of concept (e.g. customer interviews, surveys, or focus groups).
A potential business customer (B2B) or business channel to market (B2C).
Scalable solution(s) that can be deployed to multiple customers.
Hold IP or the rights to commercialise.
Demonstrate that 80% of development costs will occur in NSW.
Demonstrate adequate matched funding has been secured for the project.
For more information see visit the NSW Government MVP Grant page
Regional Startup Grants
In extension to the Minimum Viable Product grant, regional businesses who have qualified for that grant can also receive a $2,000 travel stipend. This enables these regional start-ups to eliminate cost barriers for travel to attend innovation meetings, programs or events located at the Sydney Startup Hub or through the NSW Local Innovation Network. Visit the NSW Government Regional Startup Grants page for more information.
Building Partnerships Grant
The Building Partnerships Grant provides small or medium enterprises with an opportunity to grow or scale through funding. This funding can help with the acquisition of key customers or channels to market. Grants of up to $100,000, covering 35% of the approved project costs can be made available. This funding can be used to:
further develop products or solutions,
fund early-stage commercialisation such as product training or testing
acquiring and retaining talent
The grant is targeted at SMEs with a growth plans designed to:
expand or pivot an innovative product or solution
acquire a major customer
deliver at scale
build access to a new market.
For more information visit the NSW Government website
NSW Business Grants for Women
Women living or working in NSW have access to a fully subsidised online program for business training and management. This program includes resources, events and other services tailored to establishing a new small business or consolidate an existing small business.
The program is a joint initiative with TAFE NSW and is fully subsidised by the government. It offers on-demand access to learning and training topics that can be mixed and matched for your needs.
Applications can be made at any time, however applicants must:
live in NSW
be an Australian citizen, permanent resident, humanitarian visa holder or New Zealand citizen
hold an ABN
be registered or operating in NSW
have less than 200 employees
Western Sydney Investment Attraction Fund Grants
This grant is currently in development to further development of the Western Sydney region, through the creation of jobs by innovative businesses. The NSW Government plans to create 200,000 new jobs in this master planned city, supported by the Western Sydney Airport and other developments.
As the program is still in development, applications are not currently open at this time. However, businesses located in the following LGAs who are expecting high jobs growth under the Western Sydney City Deal should stay tuned for more information:
Blue Mountains
Camden
Campbelltown
Fairfield
Hawkesbury
Liverpool
Penrith
Wollondilly
With the projected growth for the Western Sydney City development, this may be be one of the most beneficial of the Small Business Grants NSW programs. Please visit the NSW Government and Infrastructure NSW pages for more information and updates.
Grants for Businesses of all sizes
Here we will be summarising the programs that extend beyond the SME requirements of the Small Business Grants NSW programs. The following grants can be accessed by businesses of all sizes:
NSW Business Grants for Energy Sustainability
R&D Tax Incentive
R&D Tax Incentive
The R&D Tax incentive provides companies with a tax offset for expenditure on eligible R&D activities. Businesses with less than $20 million in turnover can claim 43.5% of their eligible R&D expenditure as a refundable tax offset. Businesses with higher turnover can claim 38.5% of these expenses as a non-refundable tax offset. For more information please visit our full article on our blog.
NSW Business Grants for Energy Sustainabilty
The advancing renewables program is targeted to Australian businesses who involve renewable energy technology or methods (such as studies and analysis) that can contribute to the program outcomes. These outcomes include the:
reduction in the cost of renewable energy
increase in the value delivered by renewable energy
improvement in technology readiness and commercial readiness of renewable energy
reduction in or removal of barriers to renewable energy uptake
increase in skills, capacity and knowledge relevant to renewable energy
Funding awarded under the program can range from $100,000 to $50 million, however applicants are expected to match the grant amount with their own funds. In other words, the grant covers up to 50% of the proposed funding for projects that meet the above outcomes. Please visit business.gov.au and the Australian Renewable Energy Agency (ARENA) for more information.
Ongoing COVID-19 Support Grants and Programs
In response to the 2020 natural disasters and COVID-19, the NSW and National Government have multiple ongoing support grants and programs. As of March 2021, the following programs are still available:
Small Business Fees and Charges Rebate
Support for independent breweries
Jobs Plus Program
Grants for Aboriginal and Torres Strait Islander Peoples
Travel Support Program
Export Assistance
Head over to our dedicated article on these topics here.
POP Business Small Business Grants NSW advisory services
If you're interested in any of these NSW Small Business Grants, POP can help you. We can provide you with an analysis of your business structure, cash flow and eligibilty for these programs, and more.
Get in touch with POP or call us today on 1300 180 630!