COVID-19 Grants
In response to the natural disasters and COVID-19, the NSW and National Government have multiple ongoing support grants and programs.  As of March 2021, the following programs are still available:
National COVID-19 Grants:
SME Recovery Loan Scheme

Travel Support Program

Export Assistance
NSW COVID-19 Grants
Small Business Fees and Charges Rebate

Support for independent breweries

Jobs Plus Program

Grants for Aboriginal and Torres Strait Islander Peoples
National COVID-19 Grants
SME Guarantee & SME Recovery Loan Scheme
The SME Guarantee & SME Recovery Loan Schemes, provide small and medium enterprises with the ability to manage disrupted cash flows as a result of COVID-19.  Each stage of the program has relaxed the requirements of the program, increased the amount that can be borrowed and extended the repayment windows.  
The current SME Recovery Loan is obtained through qualified lenders who have 80% of the loan amount guaranteed by the government.  The loan allows eligible businesses to secure loans of up to $5 million with the amount repayable the amount over 10 years.  Up to a 24 month repayment holiday is also available.  For more information, please see our full article on our blog.
Travel Support Program
Travel agents and tour companies that have been impacted due to Covid-19 may be eligible for a one-off grant. This grant ranges from $1,500 to $100,000 allowing businesses to pay refunds and credits to Australian consumers.  To be eligible, businesses must have had an annual turnover of $50,000 to $20,000 during the 2019 calendar year.  Applications for the first round of the program have closed, however a second round will be available.  Visit the government program page for more information.
Export Assistance
The export assistance grant is targeted at businesses who were exporting goods and services prior to Covid-19, the bushfires or drought.  If they have had their exports impacted by these activities, they may be eligible for up to $10,000 in grants.  
Businesses can claim a total of $10,000 either as a single claim, or multiple $2,000 claims.  These claims take the form of expenses paid after 1 Jan 2020, with 50% of these expenses being reimbursed.  
These funds can be used for:
marketing materials

website internationalisation

pivoting to online delivery (for example, converting face-to-face training content to online content for international audiences)

e-commerce development

market research

international trade show and trade missions

inbound business support

costs to support compliance/localisation of products for export

costs to protect business in international markets.
For more information such as the eligibility requirements, please visit the government program page.
NSW COVID-19 Grants
The NSW Government offers a series of COVID-19 grants and programs.  These are targeted at businesses in or looking to expand their operations to NSW.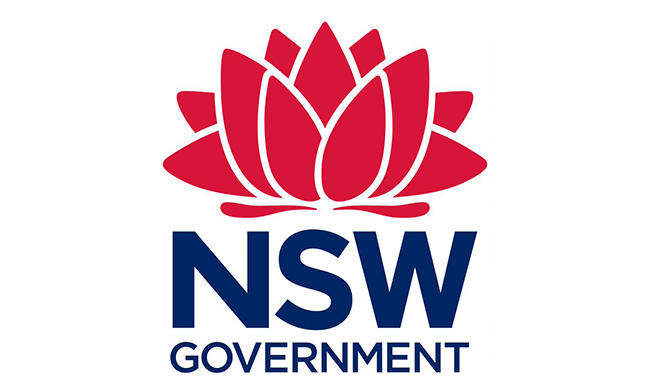 Small business fees and charges rebate
From April 2021 until 30 June 2022 sole traders, small businesses or not for profits may be eligible for a rebate of $1,500.  Businesses that apply will be able to submit claims for fees and charges until they reach the rebate limit of $1,500.  Claimable items are NSW and local government related fees and charges incurred form 1 March 2021 including:
Food authority licences

Liquor licenses

Tradesperson licenses

Event fees

Council rates
It cannot be used for fines, penalties, fees or charges designed to discourage behaviours or illegal activities.
Eligibility;
Australian wages below the Payroll tax threshold of $1.2 million

Have an ABN registered in NSW and/or have NSW as their primary place of operation

Be registered for GST

Proof of a turnover of at least $75,000 annually, e.g. an accountants letter 
For more information visit Service NSW. 
Support for Independent breweries
Independent breweries can access government funding through the Independent Brewers Association.  The program was announced in June 2020, with a total of $135,000 in government funding available for 12 months.  This funding will cover the annual membership funds for one year for both new and existing members of the Independent Brewers Association.  Get in touch with the IBA for more information.
Jobs Plus program
The Jobs Plus program is open to Australian and International companies who are looking to commence or expand their business operations in NSW.  To apply, businesses must create a net growth of 30 new full-time equivalent (FTE) jobs.  These jobs must be part of a business project created in NSW before 30 June 2024.  
The benefits of the program are based on the number of FTE Equivalent jobs (35 hours/week) created, but can include:
Jobs Plus concierge service – for navigating agencies, programs and requirements

Payroll tax relief for up to 4 years

Subsidised training package rebates

Enabling infrastructure rebates

Access to subsidised, short-term government accommodation and spaces

Assistance with planning approvals in NSW
Applications will be open from 15 December 2020 until 30 June 2022.  Visit Service NSW for more information.
Grants for Aboriginal or Torres Strait Islander Peoples
Aboriginal Community Controlled Organisations (ACCOs) can be eligible for grants up to $50,000.  Eligible ACCOs must provide culturally appropriate, locally based support to Aboriginal communities impacted by Covid-19.  Applications are open from 22 February 2021 to 14 May 2021 through Aboriginal Affairs NSW.
POP Business advisory services for your COVID-19 Grants application
If you're interested in any of these COVID-19 Grants, POP can help you.  We can provide you with an analysis of your business structure, cash flow and eligibilty for these programs, and more.
Get in touch with POP or call us today on 1300 180 630!