The manufacturing accounting process is complicated whether your operation is big or small. These days, many businesses have turned to manufacturing and accounting software to streamline processes and gain deeper operational insights. But if you're still stuck on using Excel spreadsheets to understand what's going on, then you're at risk of falling one step behind. While it makes sense to update your manufacturing accounting system, how do you choose the right one? 
Basic vs Advanced features of manufacturing accounting software
Start with a list of requirements so you are able to distinguish the "must-haves" from the "nice-to-haves".
Most manufacturing accounting software products come with standard features like invoice tracking and importing bank feeds.  The automatic categorisation of bank transactions and visibility of real-time cash position are also fantastic features. These are great if you're mainly after relief from everyday repetitive tasks.
But accounting for manufacturing company is likely to require advanced features too, particularly if you want tools to help with inventory valuation.
In order to value finished products correctly, you need a solution that accounts for raw materials, processing and other relevant costs incurred when creating each product. You'll also need to assign value to work-in-progress.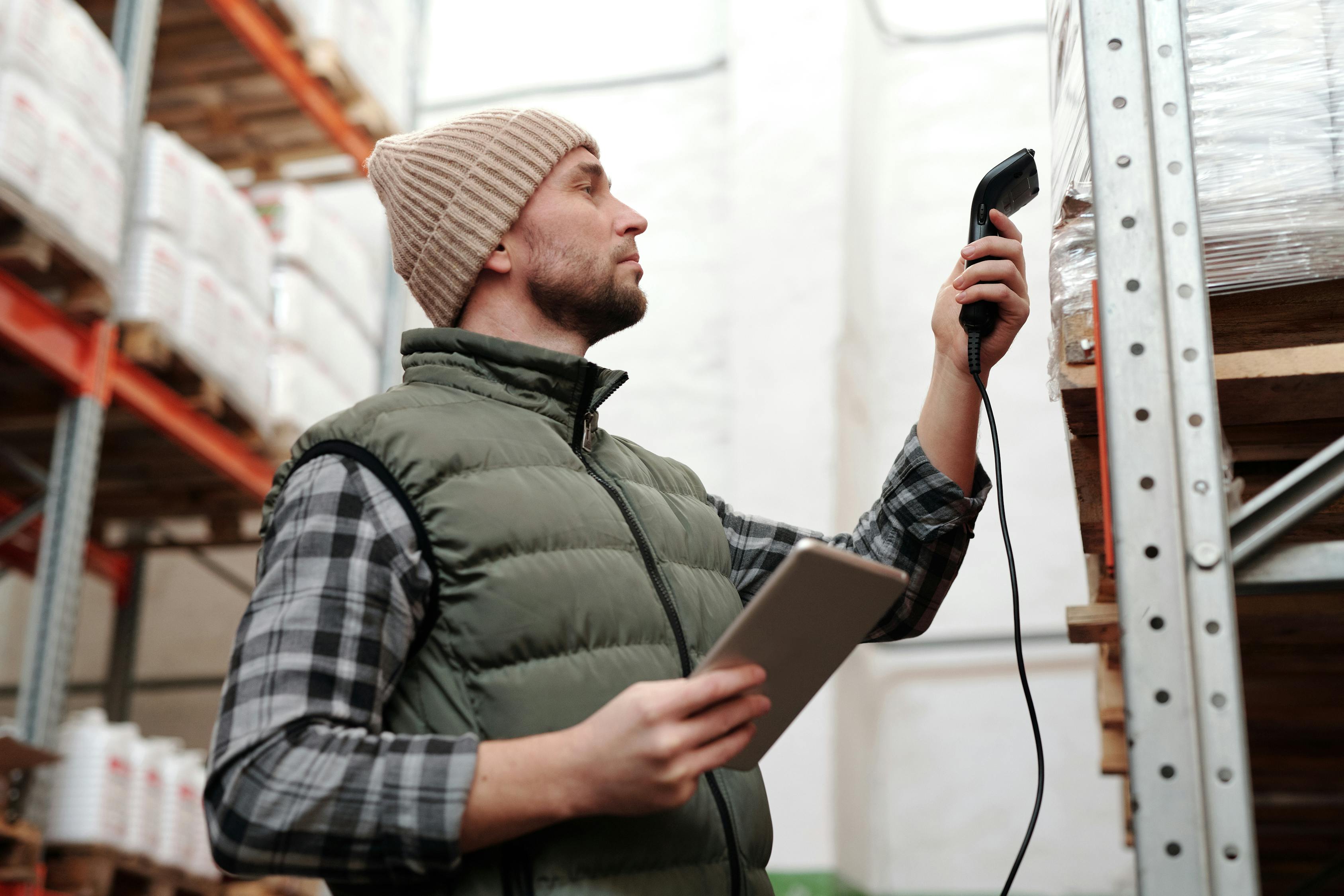 Valuing inventory is just the beginning. Below are other useful functionalities you might consider:
Stock management
Detailed stock management allows you to track every product individually. You could keep tabs on how many of each product you have in stock and where they're located. You could also set alerts so you're aware when a stocked item is running low. Close monitoring allows you to minimise unnecessary storage costs as you can keep:
The right level of raw materials
Work-in-process and finished products on hand
Order management
Modern manufacturing accounting systems give you the ability to track orders from the moment they're created.  From here you can monitor the time they're paid off, and automatically post transactions to general ledger accounts as they take place. This removes the need to have a separate order management tool and the labour hours to maintain it.
Asset management
You can reduce your tax liability significantly by claiming depreciation of manufacturing equipment and other fixed assets. So it's worth having the means to track them to ensure depreciation calculations are correct. It also helps to pinpoint where assets are in their life cycles, so you can plan future asset investments accordingly.
Reporting
Business and operational insights capability is where manufacturing accounting software shines. With inbuilt analysis and reporting tools, you can zero in on different aspects of your operations – from production processes and product items to sales revenues and operational costs – in order to identify trends and improvement areas. 
It's a good idea to look for software with ready-made report templates that are customisable to ensure you can adapt them to better suit your needs.
Multi-location capability
If you operate from multiple locations, you'll need software that deals with each location separately, but can also combine figures to provide a view of the entire business.
Payroll
Manufacturing accounting software with integrated payroll can save you time from copying data from one system to another. Look for a product with automatic updates so your payroll calculations will automatically reflect the latest changes in payroll and tax regulations.
Practical considerations for manufacturing accounting software
Aside from system features and functionalities, it's important to consider whether the software:
Provides several log-ons with different permission or authority levels
Allows access outside the office
Comes with technical support – and how easily it can be accessed
Is intuitive and easy to use, or if training is provided
ERP or cloud-accounting software?
Traditionally, manufacturers used Enterprise Resource Planning (ERP) systems that ran on an on-premises network, with separate modules for financials, planning, production, human resource and so on.
These days, you could run ERPs on-premise, in the cloud, or both.
But for small to medium-sized businesses, cloud-based manufacturing accounting systems will likely be your best bet. It'll give you the tools you need to integrate your business processes without having to invest in additional hardware. They will also cost you a lot less too.

While cloud software like Xero isn't considered an ERP solution, it's got third-party add-ons or apps in its ecosystem – roughly around 800 at last count. In fact, you can run your entire manufacturing business online, as there are apps to manage inventory, point of sale, CRM, invoicing, payroll, time tracking, human resources and even documents and receipts.
What sets online manufacturing accounting systems such as Xero apart is the range of options available. For example, there are multiple inventory apps in the Xero App Marketplace and you can simply choose whichever fits your operations best.
Other advantages of cloud-accounting solutions include:
Automatic data back-up
Automatic software updates that won't disrupt business processes
Access from any location as long as you have a mobile device or computer and reliable internet connection
A single source of truth that multiple staff can access and work on at the same time
Real-time collaboration amongst staff
Better security as data is stored at online data centres. Although the risk of a data breach remains, you're protected from physical threats like fire, natural disasters and hardware theft.
Will you still need an accountant?
While integrated tools will automatically post transactions to the financial system, you might still need a bookkeeper or an accountant like POP Business for other services like bank reconciliations, monthly financial reports, forecasting cashflows, preparing and lodging BAS statements, and so on.
It's also a good idea to rely on an accounting professional for technical advice such as:
To review manufacturing inventory accounting journal entries,
setting up a reserve for stock obsolescence,
recognising a new asset on your balance sheet and asset register,
or for anything to do with prepayments and accruals.
Your trusted accountant can get you connected to the cloud as well. We're a Xero Gold Partner at POP Business, and we make it easy for our clients to make the switch by showing them how to use the software and tailor it to their business. We also offer a 20% discount on client subscriptions so Xero is even more affordable for them.
So whether you want to join the cloud or you'd like a hand with your tax or accounting, contact POP now!